"We have never worried about numbers. In the marketplace, Apple is trying to focus the spotlight on products, because products really make a difference… You can't con people in this business. The products speak for themselves." – Steve Jobs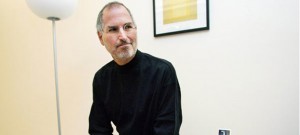 He succeeded. Since its launch, Steve Jobs created a new generation of techie people – the generation. People who can't live without an Apple product – iPhone, iPad, iPod, iMac, and a whole lot more. Being an iGeneration myself, I can't blame those who fell in love with Apple products. As what the Apple fanatics say, once you own a Mac you will instantly become a fan. Their products were strategically created with the users in mind. Every possible problem thought of, made everything easy for the consumers without sacrificing quality and top materials. Every penny is worth the investment.
If you still don't own any Apple product, then stay tune in this blog in the next coming weeks. For sure there will be a post here to convince you to make that very first purchase.