There are many manufacturers of sports cars of different levels of popularity and general acceptance.  And then there are those brands that are popularly known as sports cars.  Here is a list of the five most trusted sports car brands:
Ferrari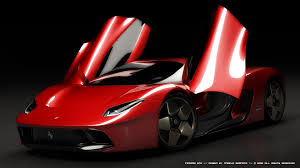 Ferrari is one car company that makes only sports and racing machines, nothing else.  Ferrari is also the most popular sports car brand of all.
The company was started by Enzo Ferrari in 1929 to manufacture race cars and sponsor race car drivers.  Its success in Formula 1 races, lead to its transformation, beginning just after the second world war, to a company that also manufactures high-end street legal cars for the very rich. Ferrari only sold the early Ferrari cars to fund the Scuderia Ferrari racing team, but when Fiat invested into the company in 1969 Ferrari started building and selling street-legal sports cars in earnest.  Today Ferrari sports cars carry more than just a brand; their cars are status symbols that evoke speed, luxury and wealth.
Porsche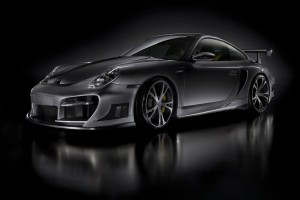 The Porsche brand makes some of the best sports cars in the world, and is generally considered the German equivalent of the Italian Ferrari brand of sports cars.  The company was founded by Ferdinand Porsche in 1931 for designing and building cars including the Volkswagen (literally translated as 'people's car'), and even military equipment.
The first Porsche branded car was the model 356 first manufactured in 1947 which had an air cooled engine mounted at the rear.  But the most successful Porsche model is the 911, which was introduced in 1964.  The 911 began to dominate races, and sold like hotcakes due to its good looks.  The 911 was followed by other 9XX series models most of which met with success on the track as well as in showrooms. In time, the Porsche brand became associated more with high quality sports cars that represented the best in German engineering technology, and that won races.
 BMW M GmbH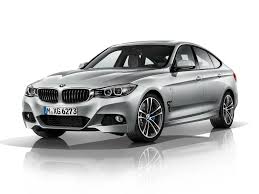 BMW sports cars produced under the BMW M series are also highly regarded.  Although BMW became known initially as a manufacturer of shaft drive motorcycles, the reliability and performance of its cars soon earned the trust of the motoring public.  And just like other car manufacturers, its success in the track caused a demand for sports cars that eventually lead to the creation of a BMW AG subsidiary named BMW M GmbH, dedicated to the manufacture of sports cars.  The M stands for M-Technik or just "M" (for Motorsport).
The M series of cars began with the M1, first shown to the public in 1978.  This first release was followed by releases of the sport or the M versions of regular BMW cars, and now the M series is up to M6.  BMW sports cars continue to enjoy a solid reputation for blazing speed, superior handling, aesthetics and reliability.
Mercedes Benz-AMG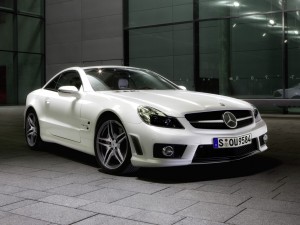 Not to be outdone by rivals BMW, Mercedes has its own sports division called Mercedes-AMG.  Though the brand is more closely associated with refined cars and limousines, the products of its AMG spin-off are no slouches.  The styling is a lot louder than other Mercedes Benz models, engine displacement is much higher, handling is improved and in most models weight reduction achieved with the use of carbon fiber.  It is typical of AMG cars to be fitted with V-12 engines having in excess of 500 HP.
Mercedes Benz-AMG sports cars benefit as much from the reliability and luxury associated with its parent company as it does with the high performance specifications.
Aston Martin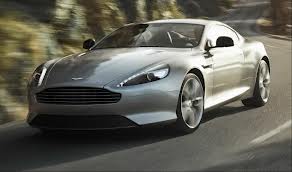 The Aston Martin brand was founded by Lionel Martin and Robert Bamford in 1913, and had its first car by 1915.  Two world wars and a host of ownership changes interrupted production, and despite the high quality of their cars, Aston Martin only became popular beginning in 1964 when it became associated with James Bond films.  In nine Bond films from Goldfinger to Skyfall in 2012, various models of Aston Martin sports cars were the official cars of the lead character.  Aston Martin has only been producing a few hundred cars per year, almost ensuring that each unit will become a collector's item.
Which of the 5 sports car brands do you like best?